Change isn't fun, but it is inevitable. Resenting or resisting what you can't avoid is a waste of time and energy that could be better used working to create a mindset that embraces transformation. This is especially important in our industry, where new technologies and delivery methods, coupled with an accelerated pace of work, present an unpleasant choice: adapt or be left behind.
Superintendents, no matter their leadership style, are expected to get a project completed on time and within budget. This hasn't changed—however, the way these projects are built and delivered certainly has changed. Field leaders have more demands on them now than ever before, and this is why Lean construction practices (centered on customer focus, collaboration and continuous improvement) are becoming more mainstream.
Lean construction practices and 'Superintendent 2.0'
Why more mainstream? One of the main pillars of Lean is respect for people. On a jobsite, this means empowering others instead of cracking a whip. It requires listening to trade partners as opposed to creating a siloed, top-down, work plan. It demands securing accountability with a relationship-based focus, not using the withholding of payment as a stick. Finding the root cause of an issue and working collaboratively to address it as a team, instead of pointing fingers and encouraging back charges for rework, is a hallmark of Lean construction practices.
To effectively implement Lean practices in the field, EQ ("emotional quotient," or "emotional intelligence") plays a huge role. EQ isn't a tool that can be picked up at a hardware store. Today's successful superintendent—the 'Superintendent 2.0'—must not only carry forward traditional values and wisdom from the past, they must also become masters of soft skills like collaboration, patience, respect, flexibility and accountability. This skillset is critical for the successful completion of construction projects in an environment of constant change and technological improvement.
The old-school superintendent
When you hear the term "old-school superintendent," what comes to mind? A stubborn curmudgeon who hates technology, has a quick trigger temper and who rolls their eyes at concepts such as "emotional intelligence"? Do you think of someone who manages a project alone, who aggressively pushes from the top down and who behaves more like a general at war than a leader of a team of professionals? While this stereotype has elements of truth to it, it's not flattering—or ideal.
Old-school superintendents have a depth of practical experience and plenty to contribute—this is undeniable, and no one can take this away from them. They intuitively understand construction in a way that today's field leaders do not. After all, they cut their teeth working with toolbelts and rolls of hand-drawn plans. They only had their bodies and minds to rely on, and they successfully worked without the aid of computers, tablets and smartphones. This knowledge is a valuable asset, and those years of hard-learned lessons should not be casually disregarded and discarded. They have values we want to emulate, such as a work ethic that compels them to make their projects successful no matter what that requires. They are creative problem solvers and exemplify the notion that you are only as good as your word, one should lead by example and that your reputation always precedes you. These old-school superintendents will need to adapt alongside new up-and-coming field leaders. But how?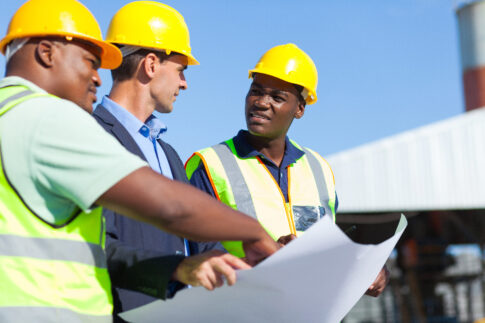 Next-gen superintendents: take the best, leave the rest
The next generation of superintendents will carry forward the best of old school values within the framework of Lean construction practices. Adopting traditional values with respect to work ethic, personal accountability and completing a project no matter what is vital. Today's field leaders should demonstrate a humility that drives them to get their hands dirty by putting in long hours alongside everyone on the jobsite (regardless of title or task), and exhibit a thirst for knowledge, seeking out mentors who will impart valuable wisdom earned by working in the trenches.
This new generation will embrace a leadership style that is nuanced, thoughtful and nimble. Human capital will be their focus, prioritizing the needs of those on the ground doing the work. They will build successful, collaborative teams. Their trailer will look more like a professional office, and the construction site culture will be highly cooperative, professional and respectful. Deadlines will be met because trade partners have been lifted, not beat down. Technology will be embraced. New tools will be found, new processes implemented and efficiencies harnessed.
See this article on Construction Superintendent Magazine here: https://consupt.com/2022/04/adapt-or-be-left-behind-the-role-of-todays-construction-superintendent/